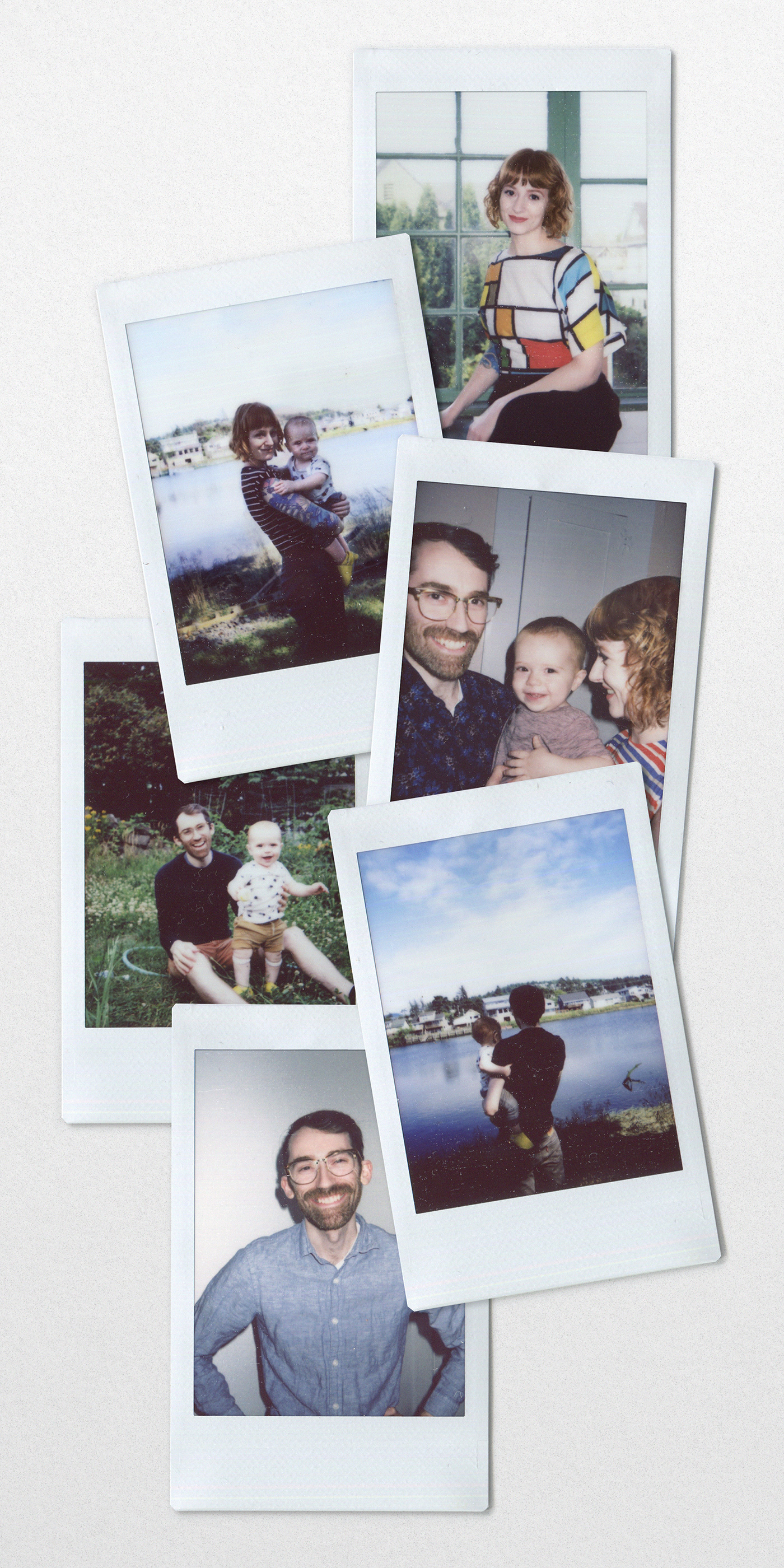 Marsh Haus is 100% Nicole

MARSH

and 30.769% Jeffery Franken

HAUS

er.
We are two people adapting to the big city that our hometown became in the blink of an eye, raising another generation here, and teaching at our alma mater. So, it's safe to say that
our focus is on community! This focus is evident in our client list of small businesses and organizations making a local impact—but like we said, we're adapting and open to new o

pportunities!
Nicole

Marsh
(She/her)
Graphic Designer, Educator, Cool Mom™
A lifelong lover of long hours spent glued to a screen, I began teaching myself Photoshop at age 12. My professional career has since meandered through multimedia disciplines, beginning with a 3-year stint directing live TV news, but I always end up back at digital graphics and design.
The confluence of this experience
equipped me for two collaboration-focused careers: teaching and freelance design. True to form, I couldn't pick one—so when I'm not doing design, I'm teaching it at Portland State University!
Marsh

Haus isn't just me, of course. My spouse, co-instructor, and design partner, Jeffery Frankenhauser hops on board for projects requiring his niche expertise, which I'll let him tell you all about. Take it away, Jeff:
Jeffery Franken

haus

er
(He/him)
Designer, Illustrator, Responsible Dad™
Hi! I work hard to simplify and clarify complex information and ideas into thoughtful, approachable pieces. I'm passionate about solving problems with design, and my best work comes from designing within systems and limitations. In addition to my problem-solving skills, I am also an experienced illustrator, which allows me to take projects from conception to completion.
To connect with us, please fill out our contact form. Let's jumpstart our conversation with some prompts: What kind of design work are you seeking (logo/identity design, print materials, digital design, etc.)? Is there a specific deadline? Is this inquiry on behalf of a business, nonprofit organization, or individual?
The more information, the better. Thank you!
Message received, thanks!